Fête Chinoise 2015: Fine Dining in the Taihe Dian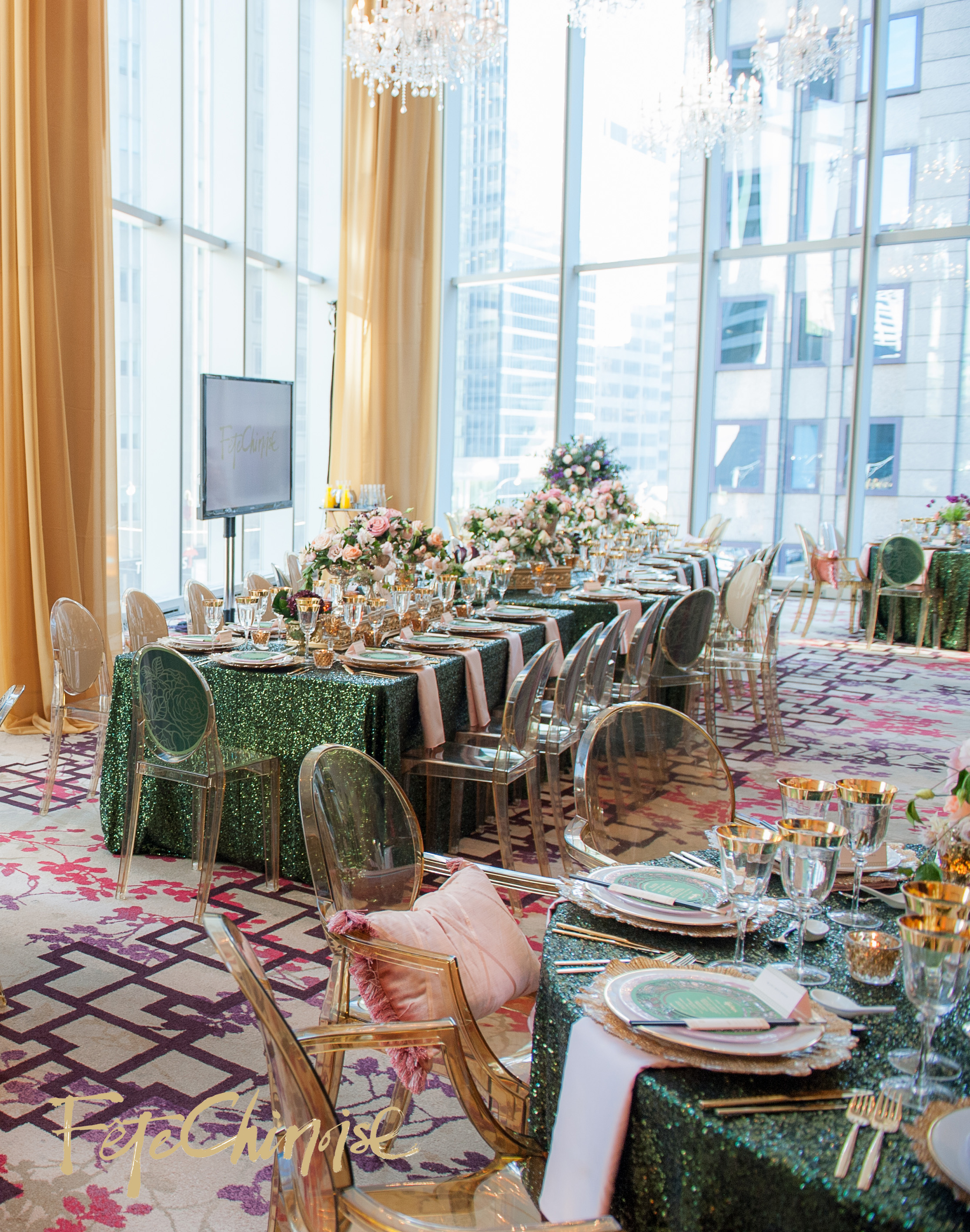 The Royal Jade Dining Table, designed by Jackie O Floral Affairs & Event Design in partnership with Bliss Events was inspired by the Imperial Summer Palace and the Taihe Dian in Beijing. These spaces were known in history to have held the most important banquets including the Emperor's birthdays and celebrations of New Year. Though these grand celebrations took place, they did not happen without considerations of existing rituals and ceremonial order. As such, it was imagined by commoners that the Emperor, though lavished with riches and an abundance of food, would rarely have the opportunity to enjoy the food.
Food naturally plays a large role in history, since it is first a necessity of life and also something around which people gather. The culture and practices around food can also have greater significance. In the 30th year of the Kangxi reign (1691) of the Qing Dynasty, the Manchu Emperor Kangxi formulated a brilliant strategy for winning the loyalty and friendship of his potential adversaries who posed threats to China: to generously bestow imperial titles upon them and invite them to lavish imperial banquets. Who would miss the opportunity to be honoured before the King?
Kangxi's grandson and eventual successor Emperor Qianlong, would later celebrate the Manchu dynasty's distinctive ability in building the empire, with much credit to their leadership and ability to assemble people. "Qianlong ordered the compilation of books and gazetteers, and he directed artists, poets, and historians to celebrate the banquet scenes in their writings and paintings," as noted by Flavor & Fortune Magazine. Inspired by the Hall of Supreme Harmony and decadent palace details, the Royal Jade Dining Table called to mind lush gardens and precious gems, which signify the riches and opulence of the era. Jade, the royal gem, embodies the verdant mountains and crystal rivers surrounding the Imperial Palace and is believed to promote wisdom, balance and peace. A traditional essence with an uplifting and modern colour palette.

Room Design: Bliss Events, Firedog Creative; Floral Design: Jackie O Floral Affairs & Event Design; Furniture Rentals: Detailz Couture, Micki's, Event Rental Group, Contemporary Furniture Rental; Linens: Linen Closet; Print: Event Graffiti; Stationery: Palettera; Music By: Sole Power