Top Picks at the Toronto International Film Festival 2019
We are very excited for the new line-up of films at the Toronto International Film Festival 2019.
So we've chosen our top 6 Asian-related films we think you might enjoy and why!
All images courtesy of TIFF.net
Synopsis via TIFF: In 1941, a Chinese actress returns to Japanese-occupied Shanghai, ostensibly to star in a play, but her true motivations become complicated as she learns of the imminent Pearl Harbor attack and struggles to differentiate friend from undercover enemy. 126 mins
Reasons You Might Like it:
The world-renowned Chinese-born Singaporean actress, Gong Li, is the lead star in the film. You may remember her from Memoirs of a Geisha (2005) and Curse of the Golden Flower (2006).

Game of Thrones actor and theatre actor Thomas Wlaschiha is her opposite.

It was selected to compete at the 76th Venice International Film Festival.

The director Lou Ye has worked with stars such as Zhang Ziyi and has a record for complex narratives.
Synopsis via TIFF: Filmmaker Carol Nguyen interviews her own family to craft an emotionally complex and meticulously composed portrait of intergenerational trauma, grief, and secrets in this cathartic documentary about things left unsaid. 15 minutes.
Reasons You Might Like it:
You like complex family dramas but can only take small doses in film.

You want to see something cinematic that speaks to the Asian diaspora experience in Canada.

Carol Nguyen is a Sundance Ignite Fellow 2018 and her work has been showcased in various film festivals in North America and she is only 21.
Synopsis via TIFF: A teacher and student at a Singapore high school form a special, self-affirming bond in writer-director Anthony Chen's (Ilo Ilo) highly anticipated second feature. 103 mins.
Reasons You Might Like it:
The director's first feature film won the coveted Camera d'Or at the Cannes Film Festival, which can only be won by a director's first film.

Anthony Chen also received four Golden Horse Awards in Asia, including Best New Director.

This film is nominated for a TIFF Platform Prize and Chen is known for delivering meaningful pieces.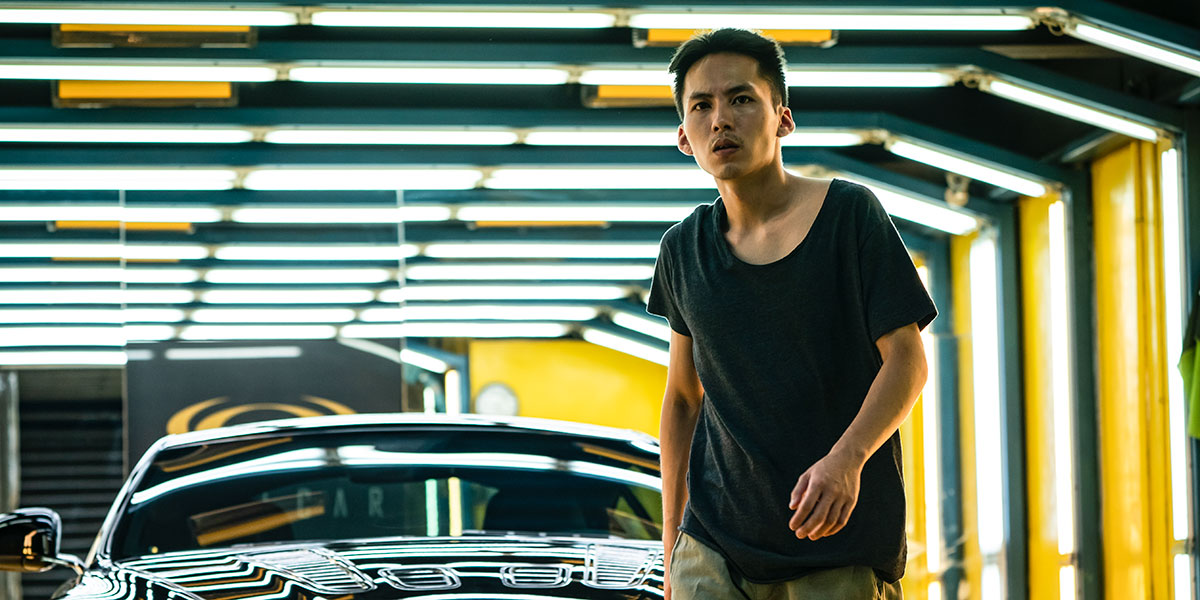 Synopsis via TIFF: A family of four fractures under the weight of unmet expectations, unexpected tragedy, and uncompromising pride, in the latest from Taiwanese maverick Chung Mong-Hong (Godspeed). 155 mins.
Reasons You Might Like it:
One of the lead stars from Taiwan, Greg Han, debuted in a Jay Chou music video (2003) to start his career and has appeared in the 2019 Netflix Series, Nowhere Man.

The director, also known as Nagao Nakashima, won the coveted Golden Horse Best Cinematography Award in 2013.

Chung has produced psychological horror films before and we expect to see more!
Synopsis via TIFF: Set in the politically charged Hong Kong of the 1960s, iconic Chinese director Yonfan's animation debut is an atmospheric story of an English literature student who enters into a love triangle with the woman he is tutoring and her middle-aged mother. 125 mins.
Reasons You Might Like it:
You enjoy animated features in general. (This is one of the handful of animated films as part of the TIFF Festival line up this year!)

The daughter is voiced by Zhao Wei (Vicky Zhao), the popular Chinese actress from The Return of the Pearl Princess (1999).

Director Yonfan has worked with Maggie Cheung, Chow Yun-fat, and you may remember him as the mastermind behind Bishonen (美少年の戀, 1998) with Shu Qi, Stephen Fung, and Daniel Wu.
The Wild Goose Lake
《南方車站的聚會》
Synopsis via TIFF: A wounded gangster recounts the bloody story of why he is on the run to a sex worker he's not sure he can trust, in Diao Yinan's ultra-violent, noir crime thriller. 113 minutes.
Reasons You Might Like it:
You like thrillers and crime.

The lead actors are crowd favourites: The Disguiser's Hu Ge (Hugh Hu) is the male lead, while Black Coal, Thin Ice (2014) and Girlfriend/Boyfriend (2012)'s Gwei Lun-mei is the female lead.

The film was selected to compete for the highest prize in the 2019 Cannes Film Festival: the Palme d'Or, although it lost to another Asian film, Parasite (2019).

The film is set in Wuhan with various dialects being spoken throughout the film.