Selections for the Vancouver International Film Festival 2019 + GIVEAWAY
After TIFF in Toronto, the Vancouver International Film Festival will be hosted later in September! The team at VIFF has curated a special selection of East Asian films and we want to share a few with you that might peak your interest. Vancouver locals shouldn't miss out on this annual festival.
All images courtesy of VIFF.
DON'T MISS OUR GIVEAWAY FOR TWO TICKETS TO VIFF HERE!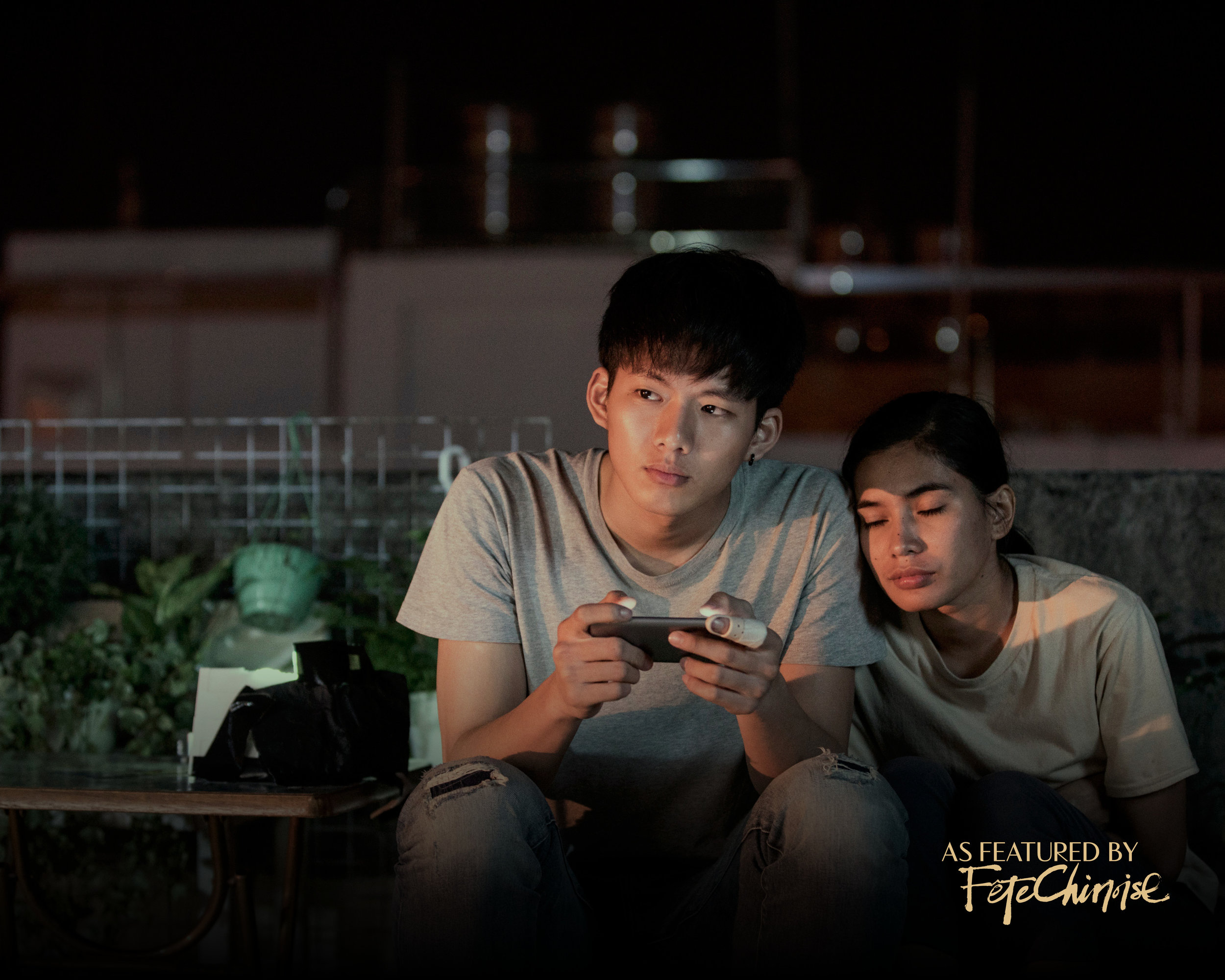 Lau Kek-huat and Vera Chan
Synopsis via VIFF: Laila is a young Filipina mother working as a massage parlour cleaner in Kaohsiung, Taiwan. Yi-fan is a Chinese Malaysian, a son of underground communists, who, denied university in Malaysia, has come to Taiwan to study. These two marginalized people gradually forge a warm, ambivalent relationship in their temporary home. Lau and Chen, in their first fiction film, suggestively blend flashbacks, both rhapsodic and horrifying, with delicately textured daily life in this compelling not-quite-romance. 108 mins
Reasons You Might Like it:
If you love movies that reflect the multilingual realities of life, you will enjoy this piece where you will hear Mandarin, Taiwanese, English, Tagalog, Vietnamese, Cantonese, and Malay. Of course, there are English and Chinese subtitles!

Wu Nien Hsuan, the lead star from Taiwan, has been nominated for the Golden Horse and Golden Bell Awards over the past few years and you want to see how he's grown since!

You have followed the directors closely and know that Lau has won many accolades through Malaysian and Taiwanese stories.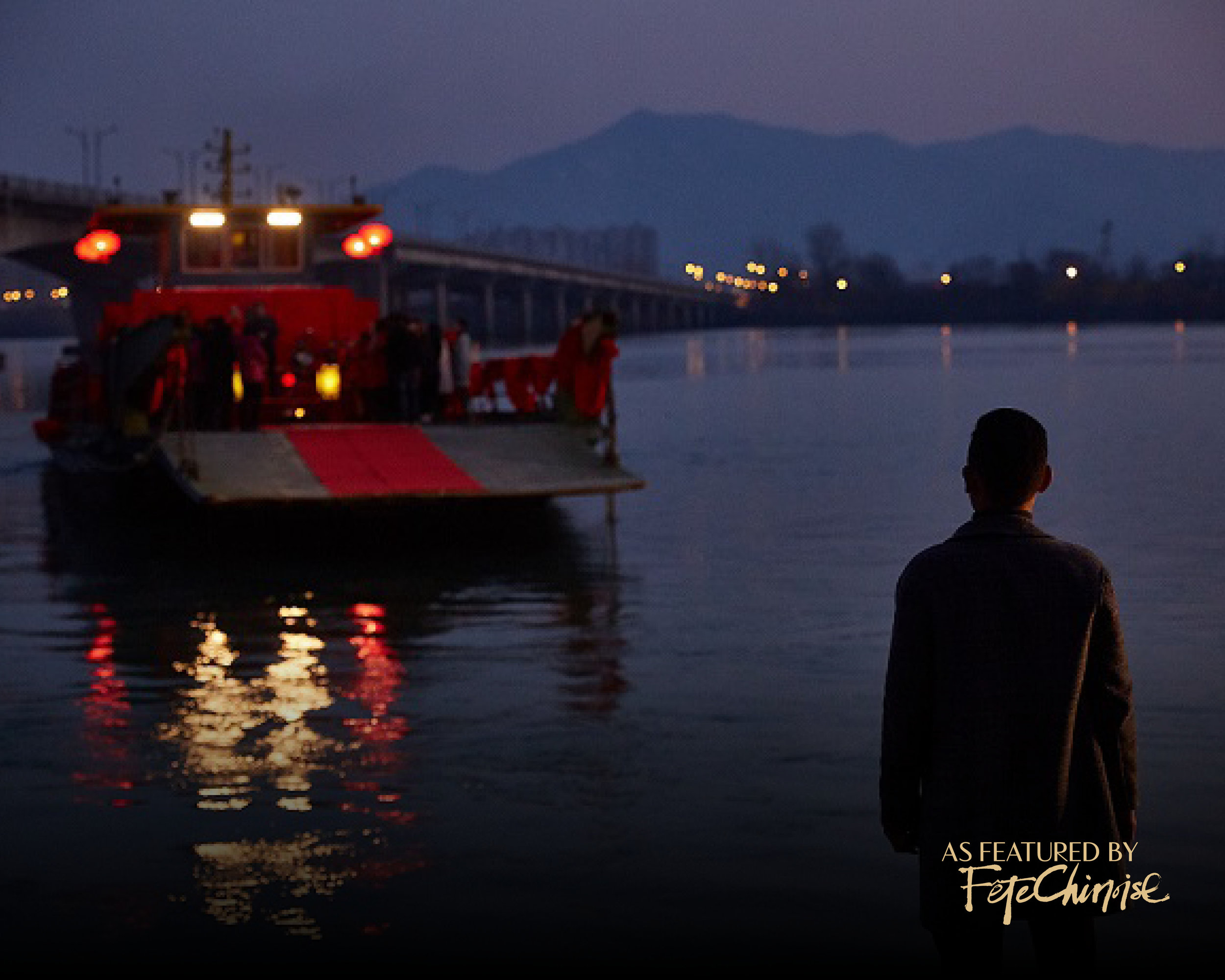 Dwelling in Fuchan Mountains
Synopsis via VIFF: Gu Xiaogang builds a masterfully rich, sophisticated family epic around the stunning riverside landscapes of Fuyang, China. His aesthetic inspiration is Huang Gongwang's great Yuan dynasty scroll painting. Long, breathtaking takes immerse the brothers of the Gu family in classical landscapes as romance, mourning, gangsters, fishermen, chefs and their sons, daughters, and lovers live intertwined lives of passionate intensity and quiet beauty. One of the most sensational debut films of recent memory. 154 mins.
Reasons You Might Like it:
You love family sagas and the more side stories, the better!

And you don't mind films that take their time to tell a story…

You've heard of the landscape painting entitled "Dwelling in the Fuchun Mountains" by Yuan Dynasty painter, Huang Gongwang, and want to know how it inspired the director.

You seen that the film received wonderful reviews from film festivals such as Best Narrative Film and Best Director!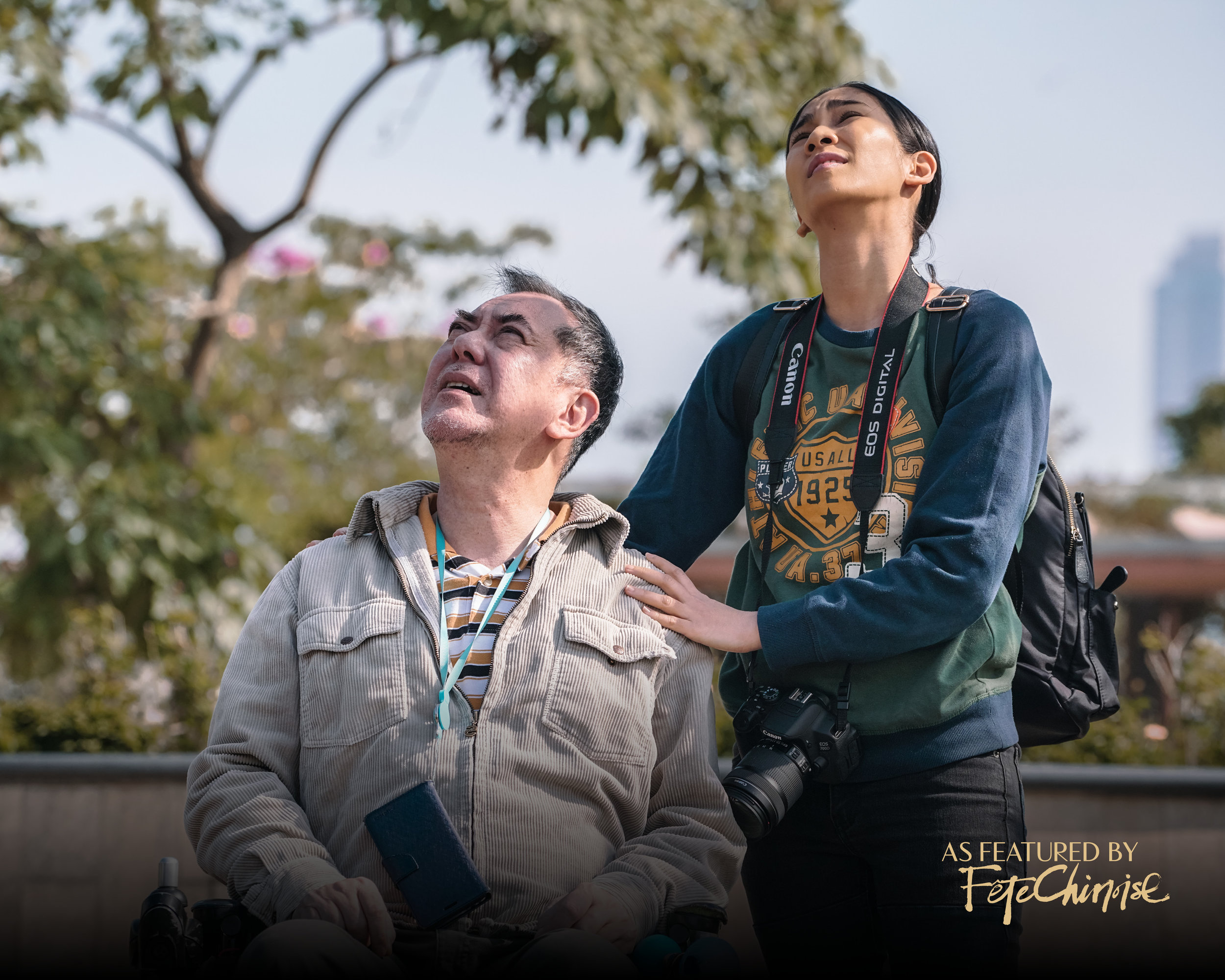 Synopsis via Press Kit: A paralyzed and hopeless divorcé, Cheong-wing (Anthony Wong) is in need of a caretaker. He meets his new live-in Filipino domestic helper, Evelyn (Crisel Consunji), who has put her dream on hold to come to Hong Kong to earn a living. Living under the same roof, these two strangers develop an unlikely relationship. As they get to learn more about each other, they also rediscover themselves - Cheong-wing begins to reconnect with his estranged son; Evelyn reignites her dream of being a photographer. Together, they help each other through ups and downs, twists and turns, love and loss and experience the different sea- sons of life. Just when they think they have lost all hope, little do they know, life still has a lot to offer.
Reasons You Might Like it:
You're sentimental and love a good story about humanity.

You want to see Crisel Consunji's first movie debut because you know about her journey as a musical theatre performer and a TV star in the Philippines and later in Hong Kong.

You have seen award-winning Hong Kong star Anthony Wong Chau-sang in various action and horror movies including Infernal Affairs (2002), and want to see how he shines in this role as a paralyzed man that has touched many hearts.

You've heard about the film's reception at the Osaka Asian Film Festival, Far East Film Festival (Italy), South Taiwan Film Festival, Taiwan's Golden Horse Film Exhibition, and Hong Kong Asian Film Festival and can't wait to see it!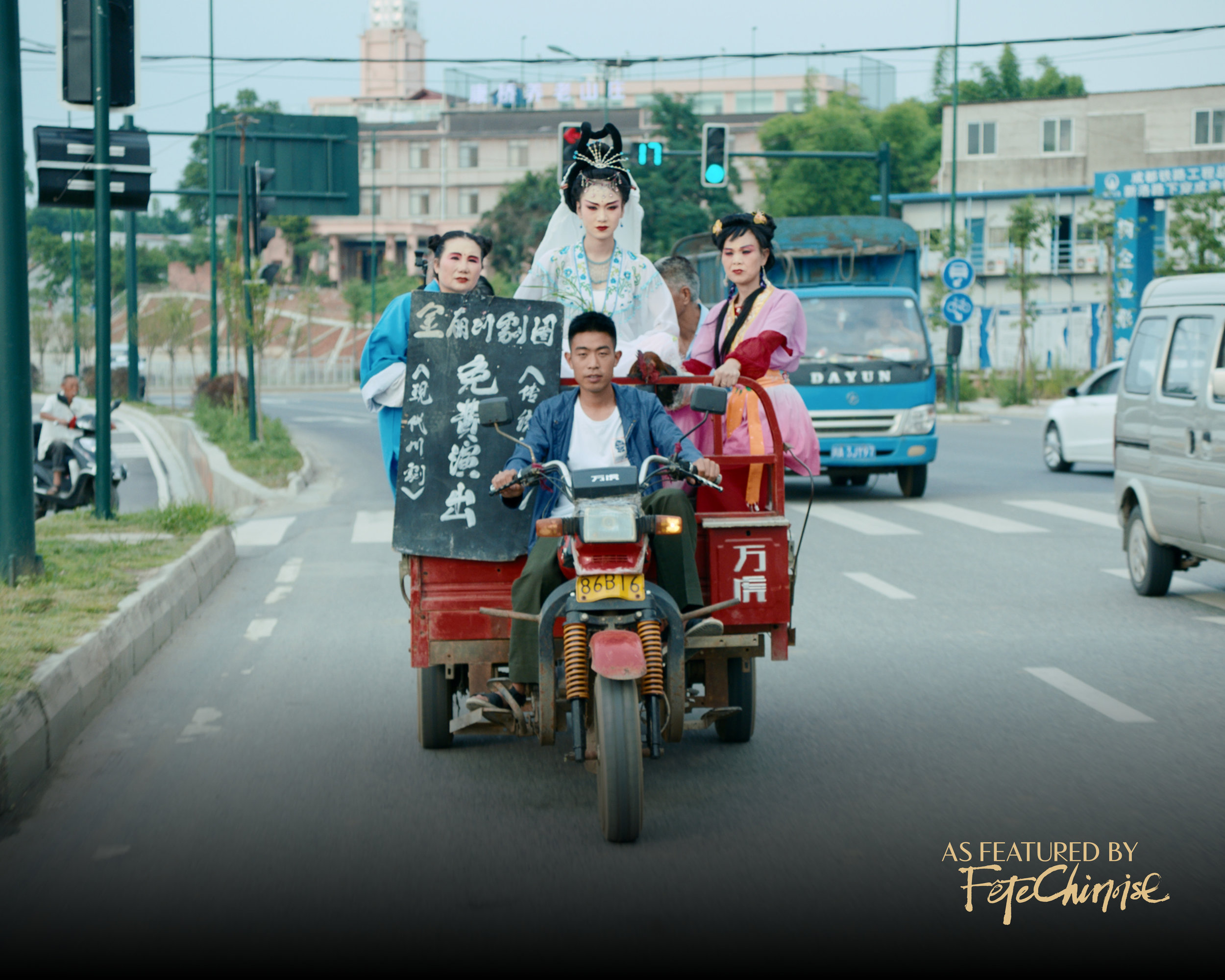 Synopsis via VIFF: Zhao Li is the manager of a small Sichuan Opera troupe, living and performing together in a rundown theatre located in the outskirts of Chengdu, China. When she receives the notice of demolition for the theatre, Zhao Li hides the news from everyone else, fearing that this could spell the end of her opera troupe: besides the physical demolition of their space, it's the life of her "family" that is at stake. As she struggles to search for a new theatre for them to both sing and live in, the opera and its fantastic characters slowly begin to seep into her real world... 100 mins.
Reasons You Might Like it:
You enjoy films that blur the line between reality and fantasy.

You've heard about Chinese opera and want to learn about what its evolution is today.

You want to support the director who is Shanghai-born and Toronto-bred. Johnny Ma is a Columbia University graduate and the recipient of the Best Canadian First Award at TIFF & Best First Feature at the Canadian Screen Awards in 2016.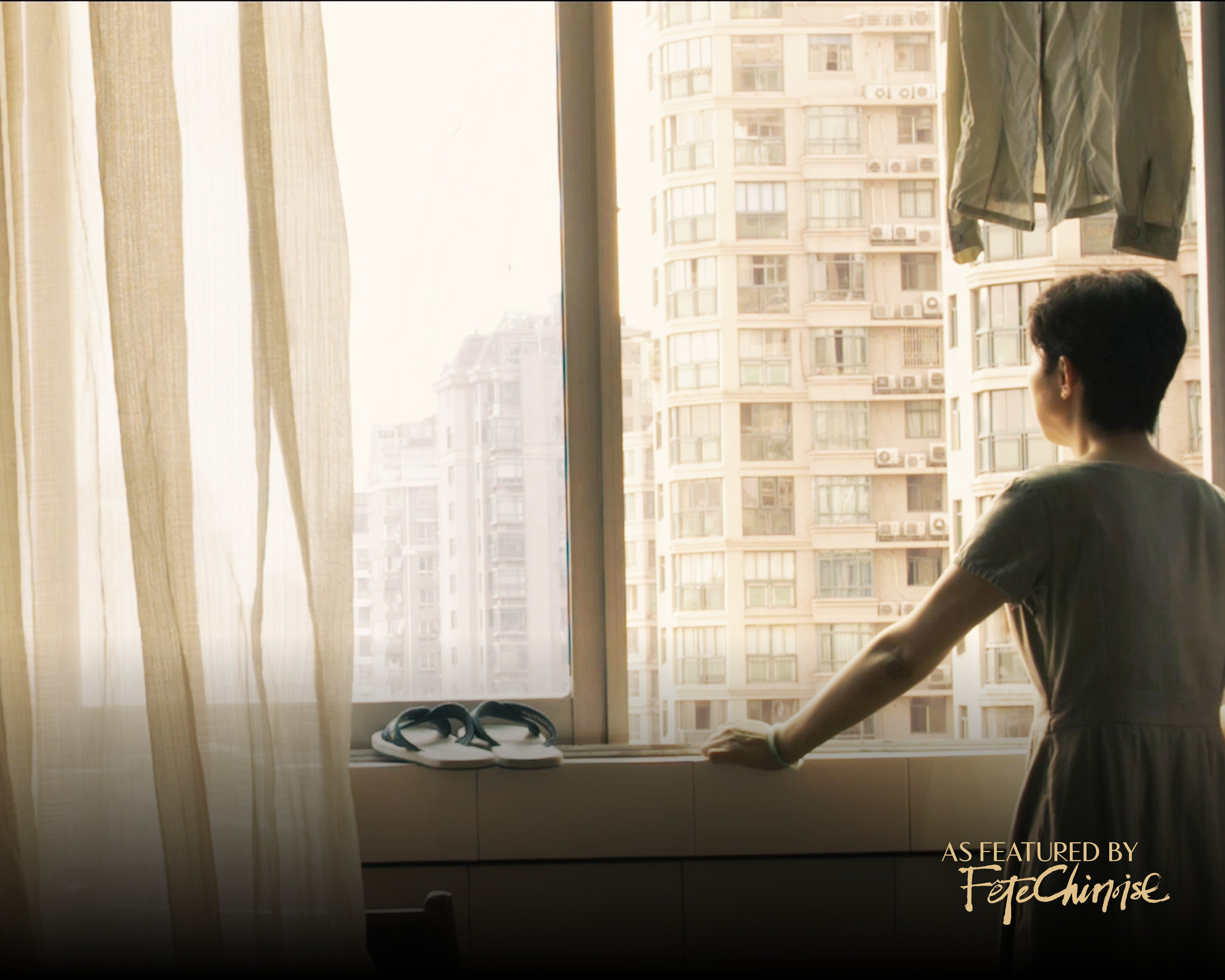 Synopsis via VIFF: Zhu Xin was a 21-year-old undergrad when he made this magical, hallucinatory, perfectly designed feature. Zhu's ode to a 14-year-old girl named Senlin's seductively dreamlike summer fantasies (and mysterious memories of past family traumas) immerses us in a beautifully photographed tale where fathers, mothers, aunts, and a mysterious doppelgänger commingle. But Zhu's control is so assured that, far from being lost, we are transported into an almost-real world drenched with emotion and lyricism. 125 mins.
Reasons You Might Like it:
You love magical tales with a touch of mystery.

You would love to see the beautiful imagery of Hangzhou, a city known for its calm West Lake.

You are intrigued that the director Zhu Xin has no formal training and still, his first film has been selected for the Berlinale Forum, Busan International Film Festival New Currents, and the Hong Kong International Film Festival!